Managementstijlen in verschillende culturen door Fernando Lanzer
Summary
Intercultural decision-making, managing across cultures. Interactive workshop for women with high education (Graduate HBO, University)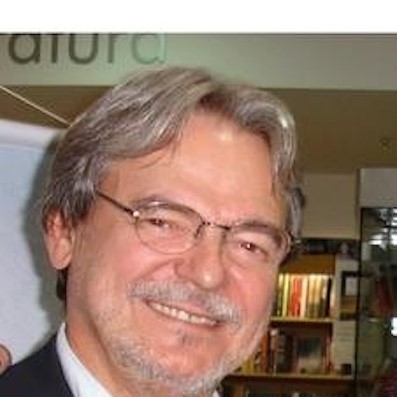 Description
Decision-making processes are determined by the management style that is common in a specific culture. As always when culture applies, there are many unwritten rules. The best way to learn about these hidden rules is by sharing and learning from each other. VVAO supports this interactive exchange between cultures.
VVAO organizes a workshop with Fernando Lanzer on Sunday October, 15 from 13.30- 17.00 to find out how decisions are made in different management styles. We will work interactively. Fernando is an intercultural consultant with extensive experience in management training.
As follow-up to this intercultural management workshop, a circle of (new) members with an international background can be formed to meet on-line or on location to discuss similar topics of shared interest. We invite international university graduates and international graduates from applied sciences academies to join this workshop. Interested VVAO members are encouraged to participate and bring an international friend for free.
We also invite expat and international friends and VVAO members for the follow-up meetings to share and learn from each other.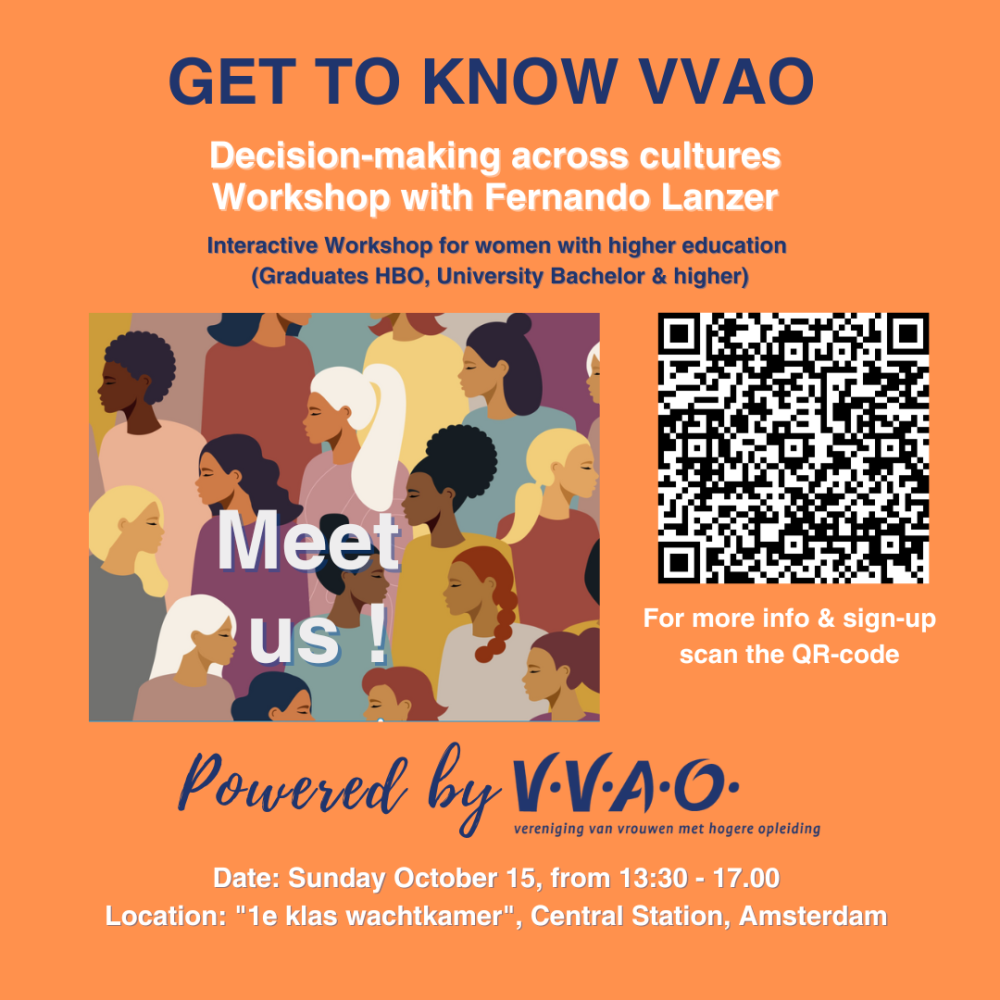 Agenda

13:30 - 13:45
Decision-making across cultures
introduction by Sophie Witteveen chair VVAO

14:15 - 16:30
Decision-making across cultures explained in an interactive workshop
Fernando Lanzer (Linked-in: linkedin.com/in/fernando-lanzer-a597152) is a public speaker, author and management consultant on leadership and intercultural issues. Born in Brazil and living in Amsterdam for 20 years, Fernando is a former EVP of ABN AMRO, Global Head of Leadership & Learning. As a mentor and workshop facilitator, he has run programs for executives in over 40 countries. His books include "Leading Across Cultures in Practice," and "See What the Dutch Say."
© 2023 V.V.A.O.. ALL RIGHTS RESERVED